Kombucha for Beginners (Using a Starter Kit)
About a week (and a little bit) ago, I started a 1 gallon batch of kombucha. I was given a starter kit last Christmas, an am only now getting around to it! In any case, I bottled today after church, producing 6 Grolsch bottles worth of kombucha. Used a bit of sugar water in each to prime (probably under-primed, but I . Now we wait a couple days before sampling the finished product. I should have sampled prior to bottling, but I forgot. The smell was right, so I remain hopeful.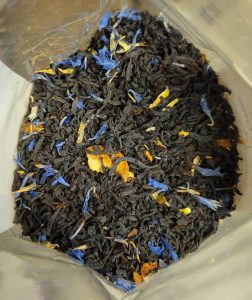 I did start a new batch, using Earl Grey Crème from The Spice and Tea Exchange. A little citrusy, with cornflower and vanilla notes, mmm. Made a much darker brew, and smells wonderful. Maybe a little too adventurous starting out, but we will see. Since I didn't have another jar than my original one, I simply added both scobys to the jar for now.
I estimate that at 3 people drinking one bottle a day that I would probably need to have three batches going simultaneously. That could probably be staggered by a week, so each week I would bottle the oldest batch and start a new one. Or maybe just keep two going and put some ginger ale in the mix. So many new things to try! But I am getting ahead of myself. Can't expect too much from a starter kit. Reminder to self: patience.
Well, that is my bit of creativity for the day. Have you brewed any kombucha lately? Any tricks or things you have tried that worked well? Suggestions for flavoring in the bottle? Things to avoid?