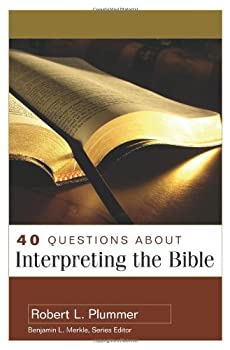 In his discussion on "Qualifications of Inerrancy" in 40 Questions About Interpreting The Bible, Robert Plummer encourages pastry-making informed by appropriate sources:
7. Inerrancy does not mean that the Bible provides definitive or exhaustive information on every topic. No author in the Bible, for example, attempts a classification of mollusks or lessons in subatomic physics. The Bible tangentially touches on these subjects in asserting that God is the creator of all things, marine or subatomic, but one must not press the Scriptures to say more than they offer. If you want to learn how to bake French pastries, for example, there is no biblical text that I can suggest. I can, however, exhort you to do all things diligently for God's glory (Col. 3:17) and not to engage in gluttony (Prov. 23:20). And I would be happy to sample any of the pastries you make.

40 Questions About Interpreting The Bible, p. 43, Robert L. Plummer (italics his)
All jesting aside, the book so far has been a very crisp read, and I am enjoying it quite a bit. This last question/chapter was on the presence (or lack thereof) of error in Scripture. It immediately put me in mind of Warfield's The Inspiration and Authority of the Bible, which sits nearby. Alas, it will remain undisturbed on my desk for another occasion. I must be through question seven this coming week, as my Biblical Hermeneutics class begins in earnest.
From the same question (#4), the following "Reflection Question" is posed, which I offer as an exercise to you, the reader:
What is the most puzzling text in the Bible to you?
Now, onward to transmission accuracy.
-G